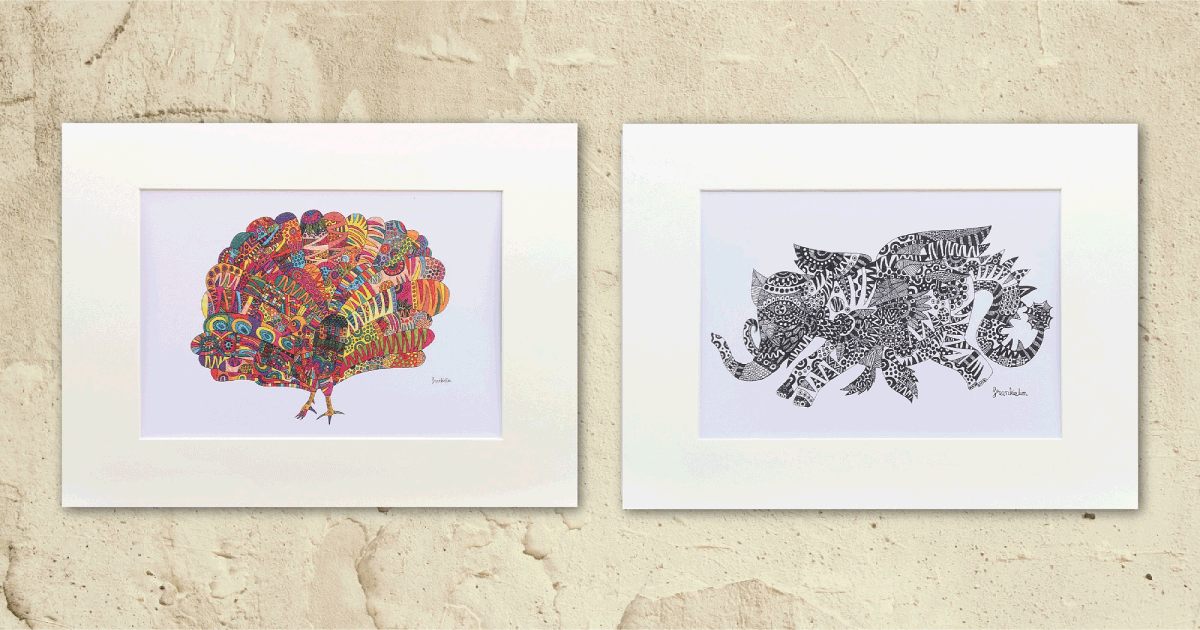 Frankie Lim was diagnosed with autism when he was seven. From a young age, the family was told that his prognosis was grim. Frankie could draw before he could speak — art has always been his medium and vessel of communication. As a Penang-based contemporary artist, Frankie has channelled his gift for pattern-seeking into his artworks, communicating his world through the lens of someone on the spectrum.
Frankie's art has evolved over the years, becoming increasingly complex and emotionally engaging as he develops into adulthood. Through his art, Frankie demonstrates the unique challenges and perspectives of an individual on the spectrum, the way he perceives current events and the world. His evolution from black and white line drawings into the incorporation of colour allowed him to introduce another element into his art: liveliness.
Frankie's purposeful use of details and lines in his art challenges the boundaries and pre-existing stigmas of those on the spectrum, particularly in a Southeast Asian context. Utilising his gift for patterns and intricate details, Frankie tells stories that explore the world from the lens of an individual on the spectrum.
Frankie aims to celebrate and inspire those who are like him, who can relate to him through his art. He hopes that more would dare to be different and be brave enough to challenge boundaries.