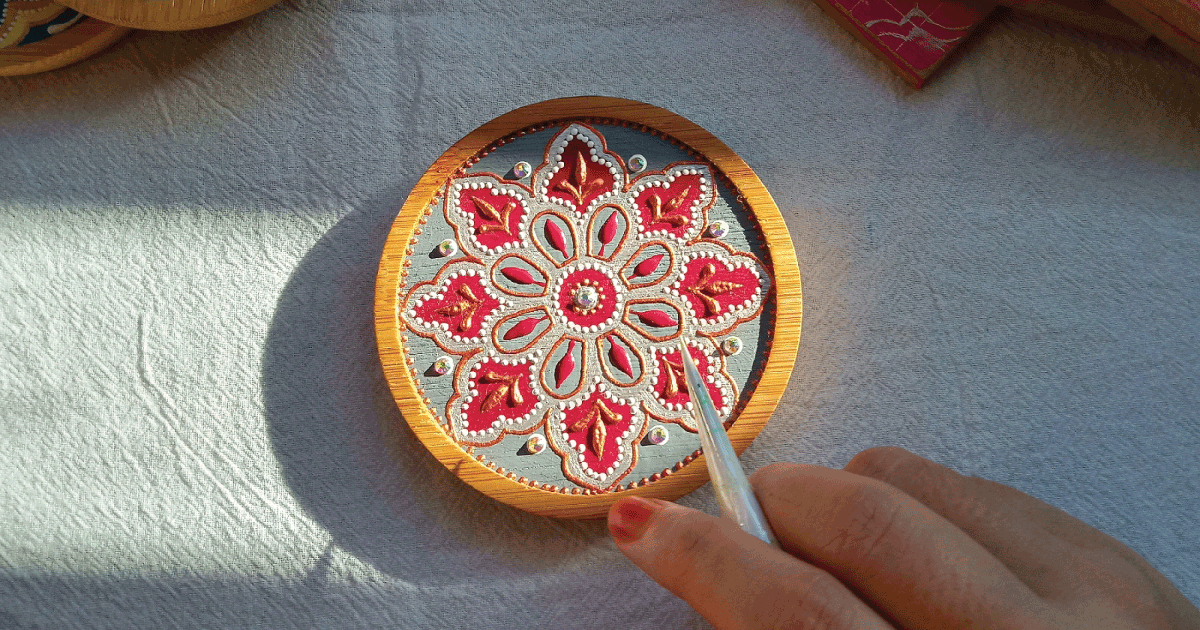 ZNG art began with the idea of promoting practical art. It uses henna drawing techniques to deliver its creative ideas and designs. It strives to keep its products simple but with fancy designs.
ZNG art was established in 2018 by Zahidah Noor Ghazalli, a Penang-born henna artist. At the age of 19, Zahidah discovered her talent for drawing henna, which is known widely in Indian culture. In 2017, after joining the Hin Market at Hin Bus Depot, she decided to pursue her career in art. However, she realised that henna does not last long and the canvas can only be skin. After doing her own research, Zahidah discovered that she could draw using acrylic paint for the design to stay on the medium forever. Using the same technique as drawing henna, she can now draw on leather, wood, fabrics, glass, canvases, and more.
Zahidah has created numerous designs using henna drawing techniques. Her one-of-a-kind artworks can be seen on fashion and accessories, stationery, and more. Every single piece is original and hand-painted by Zahidah herself.